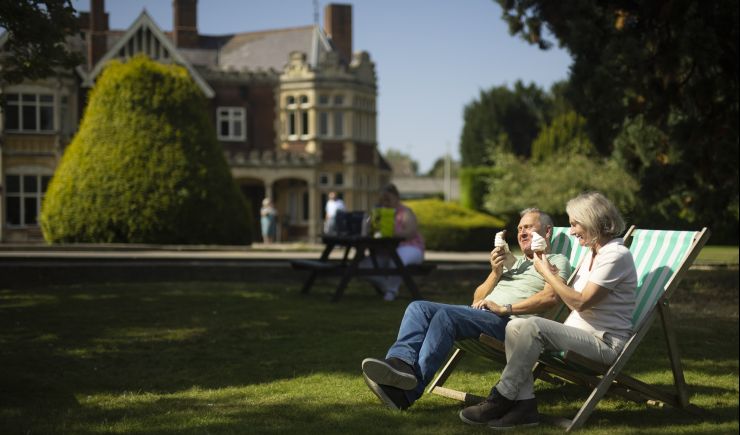 Bletchley Park will have live vintage music to enjoy every weekend in August. Come and listen to music and songs from the 1940s, including swing and jazz.
Time of performances: 12.15 – 13.00 and 14.00 – 14.45
Included with admission
Dates and Performers:
06 August: Fiona Harrison
07 August: Johnny Victory
13 August: Miss Sarah Jane
14 August: Miss Marina Mae
20 August: Amy Baker
21 August: Miss Jones
27 August: Natasha Seale
28 August: Miss Lily Lovejoy
For more information about the artists performing, visit our website: https://bletchleypark.org.uk/event/summer-concert-series/
---
Details
Date:
6th Aug 2022 - 28th Aug 2022
Time:
12:15pm - 2:45pm
Concerts included with admission to Bletchley Park. Children under 12 go free.
Location:
Bletchley Park Trust Ltd, The Mansion, Bletchley Park, Milton Keynes, MK3 6EB
---
Book now
Pre-book online or buy on the day
Book Now