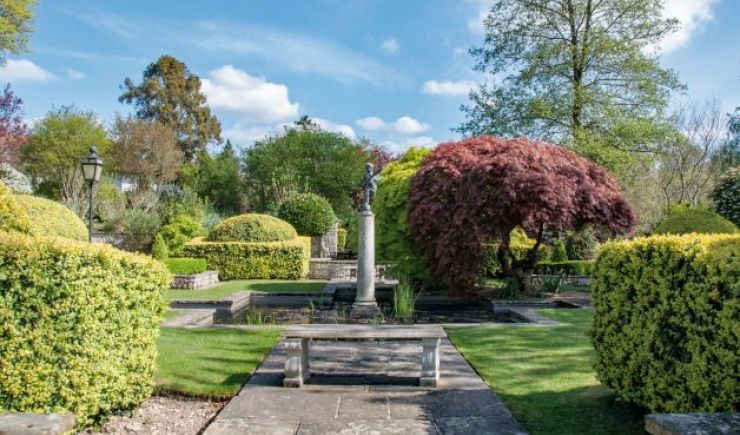 We are excited to offer you an informative 1 hour tour of our magnificent 65 acres where you will discover the numerous unique plantings, the Italian garden, rare c1900 Pulham Stone monuments and the Danesfield Iron Age Hillfort. The tour will be followed by a 45 minute talk about the hotel's history as RAF Medmenham . The talk and tour will be presented by Head gardener, Dan Lawrence.
Timing: 13:30 – 15:00pm
Wednesday 1st February
Wednesday 1st March
Wednesday 5th April
Wednesday 3rd May
Wednesday 7th June
Wednesday 5th July
Wednesday 9th August
Wednesday 6th September
Wednesday 5th October
Wednesday 1st November
Wednesday 6th December
£10.00 per person (children under 12 years complimentary). Reservations are essential due to high demand. Pre-payment is required and non-refundable and non-transferable.
Tours are limited to 30 people. To book and reserve your place and find out more information call 01628 891010 or email events@danesfieldhouse.co.uk
Lunch and Afternoon Tea may be reserved through the hotel. All bookings are essential and can be made by calling 01628 891010 or emailing events@danesfieldhouse.co.uk
Private tours are available on request.
Appropriate outdoor footwear is required and please note that there is no wheelchair access around the grounds due to steps, tunnels and inclines. 
---
Details
Date:
1st Feb 2023 - 6th Dec 2023
Location:
Henley Road , Marlow-on-Thames, Buckinghamshire, SL7 2EY
---