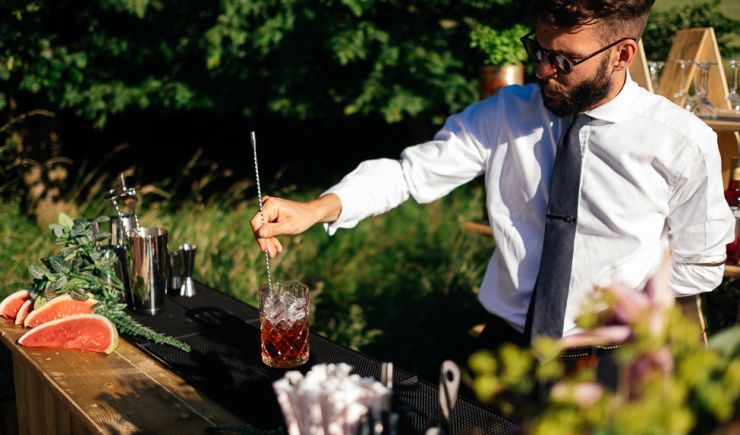 Be taught by our highly skilled and professional mixologists to make, and then drink, a selection of three different cocktails at one of Mixology Brothers fully interactive cocktail making classes. All our classes focus on 100% involvement – every guest uses fine liquor, fresh ingredients and specialist equipment to make their own cocktails in their own area behind one of our custom-built cocktail bars and workstations.Reception Cocktail Enjoy a complimentary cocktail on arrival to your cocktail making class.Introduction to Cocktail Class Be guided through the background and concepts of mixology and learn fundamental cocktail making techniques.Make 3 Cocktails  Every guest will make four cocktails behind their own fully stocked and equipped cocktail making bar. Mocktail (non-alcoholic) versions of each cocktail are available for non-drinkers.Cocktail Making Competition  Indulge in some healthy competition. Compete to make your own cocktail using a range of liquors, spirits, syrups, fresh fruits and juices.
---
Details
Date:
12th Jun 2021 - 12th Jun 2021
Time:
7:00pm - 9:00pm
£10 deposit, balance payable in week before event
Location:
Town End Road, Radnage, Buckinghamshire, HP14 4DY
---
Book now
Tickets for this event are no longer available.