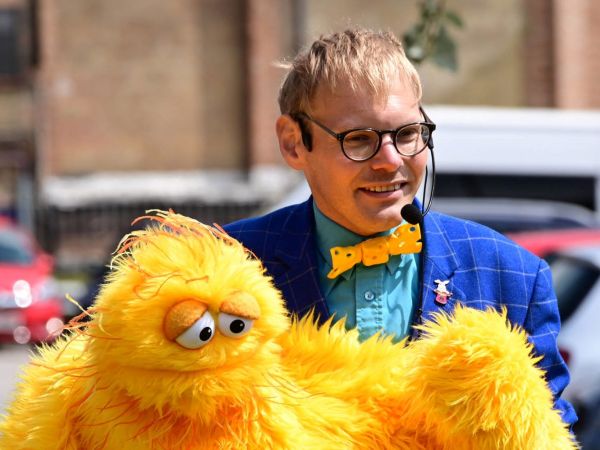 The family-friendly literary and arts festival has become an eagerly anticipated annual event for Aylesbury town centre, attracting visitors with interests in all areas of the arts. Originally inspired by Roald Dahl, WhizzFizzFest has evolved into a celebration of all creative arts with children's literature and their amazing imaginations being at the heart of it all.
There's great fun to be had for all the family at the WhizzFizzFest on July 2nd. From an exciting literary line up, magical mayhem, music and specially created activities, this is a wonderfully fun day out.
Headlining this year is Lauren Child talking about her 'Clarice Bean: Scram' book and of course 'Charlie and Lola', plus Chris Smith, author of 'Frankie Best Hates Quests'. Or perhaps enjoy a 'Gangsta Granny' workshop, Young Artists Showcase, meeting local authors, Katie Perry Tribute Act, 'Magic Frostie', a Brush Party, Super-Spies, stilt walkers and a local school children parade? There's is so much going on - Take a look at the full programme of events here.
WhizzFizzFest is presented by Buckinghamshire Council. We're committed to ensuring WhizzFizzFest is readily accessible to all of our visitors.