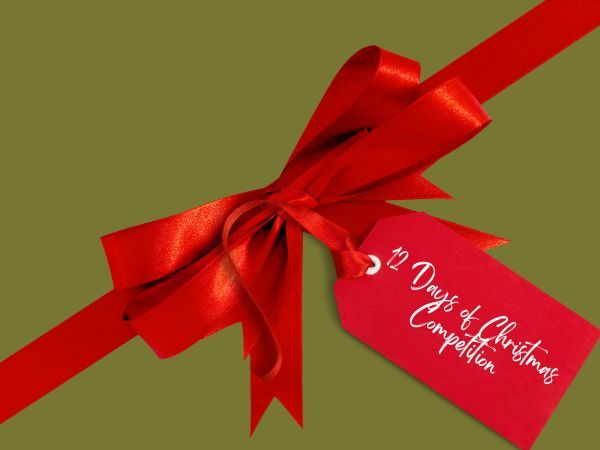 Back by popular demand, the Visit Bucks 12 Days of Christmas Competition gives you the chance to win fantastic prizes in the run up to Christmas.
How do I enter?
All you have to do to be in with a chance of winning, is like our competition posts on Instagram, Twitter and/or Facebook from December 1st, tag a friend and sign up to our monthly newsletter (use this link or do so on the website) which tells you everything that's happening in Bucks. A winner will be picked every morning from December 2nd until December 13th.
What are the prizes?
Day 1 - Four tickets to the pantomime Beauty and the Beast at the Wycombe Swan Theatre on December 10th at 5.30pm.
Day 2 - Family entry ticket to Discover Bucks Museum and the Roald Dahl Children's Gallery in the heart of Aylesbury.
Day 3 - Lunch for 5 people at West Wycombe Walled Garden Cafe, plus tickets for the Hellfire Caves.
Day 4 - A £50 to spend at Howe Farm Flowers on whatever takes your fancy, from their lovely bouquets, wreaths, workshops, pick-your-own or tea and flowers sessions.
Day 5 - Piglet Spa voucher for 2 at Kew Little Pigs. Spend 2 hours with the pigs, petting and playing with them. Then head over to the Crown Plaza Gerrards Cross for free use of all the facilities at their Wave Spa and 20% of food and drinks.
Day 6 - Voucher for a tasting tour of Daws Hill Vineyard where their small team uses traditional methods to produce English quality sparkling wine, with traditional Champagne grapes.
Day 7 - Behind -the-scenes tour and cream tea for 2 at the Hearing Dogs for Deaf People Centre and The Grange on-site restaurant.
Day 8 - Four tickets to the pantomime Snow White & the Seven Dwarves at Aylesbury Waterside Theatre for December 27th at 6pm.
Day 9 - Tickets to Hogshaw Farm & Wildlife Centre for 2 adults and up to 3 children.
Day 10 - Horwood House Hotel midweek spa treat for two with use of spa, afternoon tea with fizz and a 25 minute treatment.
Day 11 - Go Ape e-gift card to the value of £100 that can be used at Go Ape Black Park or Go Ape Wendover Woods.
Day 12 - Silverstone Museum family entry for up to 2 adults and 3 children.
Terms & Conditions
The winner will need to provide contact details, such as an email address, which Visit Bucks can pass on to the giver of the prize. The giver of the prize will arrange delivery of the prize directly with the winner. Failure to provide these details within 2 days of announcing the winner, may result in a new winner being chosen.
The decision as to the winners is final and correspondence regarding this will not be entered in to.
Wycombe Swan Theatre
Tickets are for 4 people for the performance on Dec 10th 2023.
Tickets are non-transferable and non-redeemable.
Discover Bucks
Family entry is for a group of up to 2 adults and 3 children.
Prize to be taken between January and June 2024.
Tickets are non-refundable and non-returnable.
West Wycombe Walled Garden
Lunch includes main course, soft drink, hot drink, sweet treat x 5 people.
Must be used in 2024.
Tickets are for entry to the Hellfire Caves but not to any special events held there.
Howe Farm Flowers
No particular terms & conditions are attached to this prize.
Kew Little Pigs
A piglet spa voucher will be emailed directly to the winners and you can book your 2 hour piggy pet & play session at Kew Little Pigs by responding to the email.
After your experience at the farm has ended you will head over to the Wave Spa at Crowne Plaza Gerrards Cross by your own transport to redeem your vouchers, including 20% off food and drinks and free use of all the facilities - jacuzzi, pool, gym, sauna and steam room with complimentary fruit, tea, coffee, water and use of towels.
Please note that there is free parking at both facilities.
Daws Hill Vineyard
A voucher for a standard tour and tasting for 2 once these events recommence in Spring 2024.
The voucher is non-redeemable. but has no expiry date.
Hearing Dogs for Deaf People Centre / The Grange
The Ticket & Tour prize is for 2 people and involves a tour behind-the-scenes at Hearing Dogs for Deaf People, followed by Cream Tea (homemade scone with Rodda's Clotted Cream and strawberry jam, and your choice of speciality tea) at The Grange Restaurant, located at their southern training site at Haw Lane, Saunderton, Buckinghamshire HP27 9NS
Tours are available on Tuesdays and Thursdays which start again in April 2024 (tbc). You must take up your Tour & Tea prize during 2024.
Aylesbury Waterside Theatre
Tickets are for 4 people for the performance on Dec 27th 2023.
Tickets are non-transferable and non-redeemable.
Hogshaw Farm & Wildlife Park
Family ticket of 2 adults and up to 3 children to be used any time in 2024, except at Christmas.
Horwood House Hotel & Spa
Use of H spa facilities from 9.30am – 2.30pm.
Welcome tea or coffee and fruit platter on arrival.
Afternoon tea with glass of fizz.
25 minute treatment.
For your comfort a robe and slippers will be provided.
25 minute treatment choices: De Vigne Back Massage/ Express D-Vine Facial Instant Glow/ Cranial Massage or Lifting & Firming Eye. Please note your treatment may be provided by either a male or female therapist.
Please advise the hotel in advance of your visit, if any guest is under the age of 18, pregnant or if any guest has a food allergy or intolerance - that way we will be able to accommodate the requirement without delay on the day.
While every effort is made not to make an amendment to any of the above information, it may become necessary in certain unavoidable circumstances to make an amendment to your treatment time. The team at H Spa will notify you as soon as feasible if this is the case.
Go Ape
Go Ape eGift Card is valid for 12 months.
Valid at Go Ape Black Park and Go Ape Wendover only.
The prize cannot be exchanged for the equivalent monetary value.
Silverstone Museum
A family pass which can be for up to 2 adults and 3 children.
This needs to be redeemed by 31st March 2024.
Must be used for museum entry only and cannot be used towards any event (e.g winter tours).