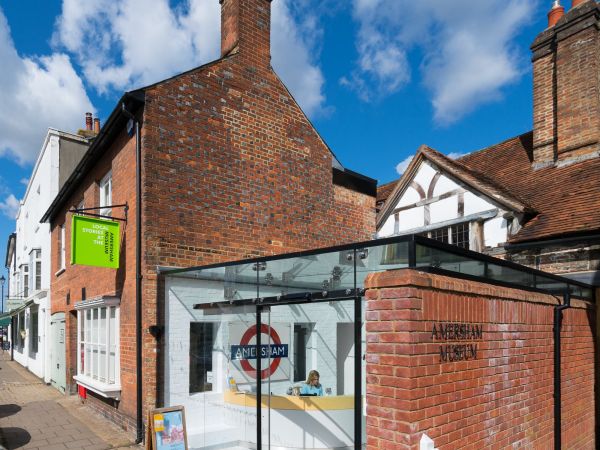 The majority of Buck's museums are free which makes it a great trip out with the kids over the weekend or during school holidays. Whether you want to shelter from the hot sun or hide away from the inevitable English rain, museums are the perfect place to entertain the kids!
Bekonscot Model Museum
Bekonscot Model Village and Railway is the world's oldest and original model village, opening for the first time in 1929! With over 80 years of history, a huge model railway, 1.5 acres of well kept gardens and finely detailed model buildings, Bekonscot is a great day out for everyone. At the village you will find delightful tea room, serving fresh homemade food and hot drinks. There is also a large picnic area with picnic tables and rain shelters. There are lots of free activities for the kids to join in over the school holidays this summer.
Amersham Museum
Located in the heart of Old Amersham this recently renovated award winning museum is well worth a visit! As well as themed activities throughout the year, children can discover and explore Amersham's past through maps, photos, objects and documents. On the 1st August their event 'Create!' starts, which includes a series of fun and free creative workshops for the whole family to enjoy.
Discover Bucks Museum
The Discover Bucks Museum and Roald Dahl Children's Gallery sits in Aylesbury's town centre and is a fantastic place to visit this summer! One part of the museum is where you can discover the inspiration behind Roald Dahl's world. Find the minibeasts that live inside the Giant Peach, crawl through Fantastic Mr Fox's tunnel or discover inventions created by Willy Wonka. Throughout the year the museum offers family-friendly exhibitions and displays, including lots of activities during the school holidays. Their 5 new galleries also take you on a journey from prehistoric Bucks to the present day, with treasures such as a mammoth's tusk, bronze age sword and the largest hoard of Anglo-Saxon coins ever discovered.
Chiltern Open Air Museum
Step back in time and explore over 30 reconstructed historic buildings that were once the homes and workplaces to residents within the Chilterns. Chiltern Open Air Museum has a heritage adventure playground, woodland trail as well as plenty of opportunities to dress up and play with historic toys and games inside. During the school holidays there are plenty of events including, Ragged Victorians, Terrific Tuesdays, Rural Life and Iron Age Life!
Marlow Museum
Take a trip to Marlow's free museum, which is situated in the centre of this beautiful town. Only just opening their doors in 2009, the museum represents the long history and variety of life in Marlow town and the surrounding villages. Discover historic objects, pictures and maps! Kids can dress up as a guardsman and play the drum, a Victorian, a princess or a king! Explore the galleries and exhibitions that run throughout the year.