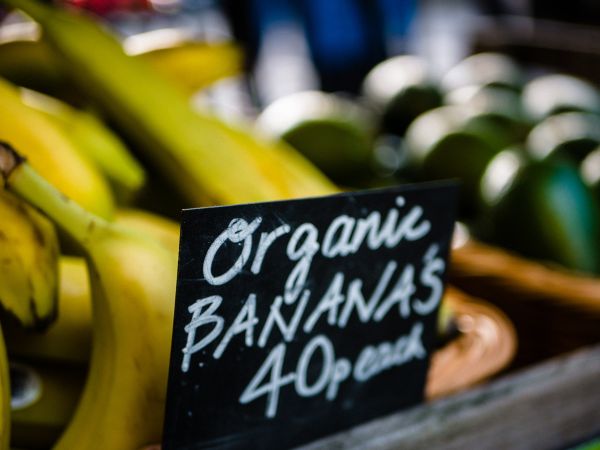 Shopping in our towns is a strange experience at the moment. Non-essential stores are now open and queues, masks and sanitizer are the norm. Small local shops have done a great job of serving their communities and some of Bucks' market towns have been running markets throughout lockdown. Let's continue to support them.
Aylesbury Market Food Hub is running every Friday from 9am to 2pm and has a great selection of fruit and veg, meat, fish from Lowestoft, baked goods and even pasta, loo roll and eggs. Hand sanitizers are available on every stall and strict social distancing observed. You can also look at their Facebook page, call traders directly and arrange a slot to collect items.
Beaconsfield Farmer's Market is held on the 4th Saturday of the month and has an extensive range of produce from local producers, including shellfish and other seafood. Some of the traders are happy to also deliver goods post-market on the Saturday.
Princes Risborough's town centre shops and the market stall holders have come together under the Risborough Basket initiative set up by the town council. Go to their website, order by phone and you can choose from a range of high street shops, not just food sellers, and have your items delivered. Eat your heart out, Amazon!
Amersham and Chesham Market is open Tuesdays and Saturdays. As well as fresh produce, including fish, olives and farmers' sausages, they are selling face masks!
Buckingham has been a market town since the time of Mary Tudor and it's continuing its tradition with its essential food market on Tuesdays. You can also stock up on household goods and of course, all social distancing and hygiene standards will be in place.
Winslow is continuing to hold its market on Wednesdays 9am – 2pm with the sale of essential goods only. They have set up a call and collect service to help with social distancing so check out their Facebook page for more details.
And just over the border in Thame, the regular Tuesday market is still operating for food and drink purchases with a one way system set up using barriers to ensure social distancing.