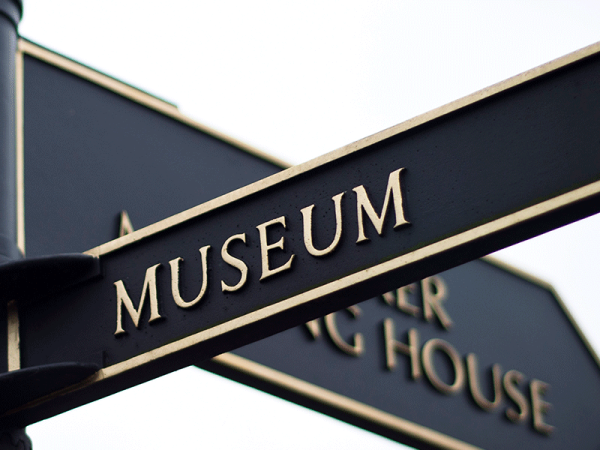 Buckinghamshire has a rich heritage, from the battle scars of the Civil War to the golden age of steam, home to powerful families and famous individuals.
John Wycliffe and John Hampden made their names in the area, whilst the magnificent houses of the Verney, Temple-Grenville and Rothschild dynasties dot the landscape.
---
Day 1
Morning: Begin your day by briefly stopping off to see the oldest smock mill in England at Lacey Green. Allow ½ hour. No coach parking and open limited days of the year. Tel: 01844 275871
Journey on to Hughenden Manor, the former home of Victorian Prime Minister Benjamin Disraeli. Allow 2 ½ - 3 hours. Coach parking available. Group visits and special tours available. Reduced group rates for garden. Tel: 01494 755573
Lunch: Once you have explored the Manor, have a spot of lunch at the Stables Restaurant.
Afternoon: Travel back in time at the Chiltern Open Air Museum located near Chalfont St Giles where historic buildings and demonstrations bring to life 2,000 years of Buckinghamshire's past in a beautiful parkland setting. This 45 acre site provides a warm, friendly and welcoming environment for any group. Allow 3 hours. Guided group tours, evening tours to explore locations used in TV's Sharpe, activity workshops and special offers for groups are available. Tel: 01494 872163
Evening: Dine at The Chequers Inn at Wooburn Common, a 17th Century coaching inn renowned for its award-winning restaurant. Tel: 01628 529575
Lacey green to Hughenden Manor: 6 miles / 15 - 20mins
Hughenden Manor to the Chiltern Open Air Museum: 13 miles / 30mins
---
Day 2
Morning: Start the day at the Claydon, a National Trust property where you can visit the historic house and its 18th Century interiors, roam the restored gardens and parkland and see the church. Allow 4 hours. Coach parking available. There are special tours available. Tel: 01296 730349
Lunch: Eat at the Carriage House restaurant at Claydon.
Afternoon: Revisit the golden age of steam at the Buckinghamshire Railway Centre, holding one of the largest railway collections in the UK. Ride steam hauled passenger trains, see exhibits and enjoy one of the regular special weekend events. Allow 3 hours. Coach parking available. Tel: 01296 655720
Evening: Enjoy a meal in the beautiful setting of Hartwell House near Aylesbury. Tel: 01296 747444
Claydon to Bucks Railway Centre: 6 miles / 15 mins
---
Day 3
Morning: Situated in Aylesbury's quaint Old Town is the Buckinghamshire County Museum where a visit will unveil the county's rich cultural heritage. View an exciting programme of changing exhibitions and events throughout the year from the Samurai Warriors to The Victorians. Allow 2 hours. Tel: 01296 331441
Lunch: Stop off at the beautifully restored coaching inn, The Broad Leys. Tel: 01296 399979
Afternoon: Visit the magnificent Stowe House, an excellent example of neo-classical art and architecture. Allow 2 hours. Tours start at 2pm during school term-time. Discount for group bookings are available. Tel: 01280 818229
Bucks County Museum to The Broad Leys: 1 mile / 3 mins
The Broad Leys to Stowe House: 18 miles / 47 mins
Don't forget to visit Waddesdon Manor and some of the smaller National Trust properties, as well as many other fascinating attractions across the county such as Wycombe Museum and Marlow Museum.