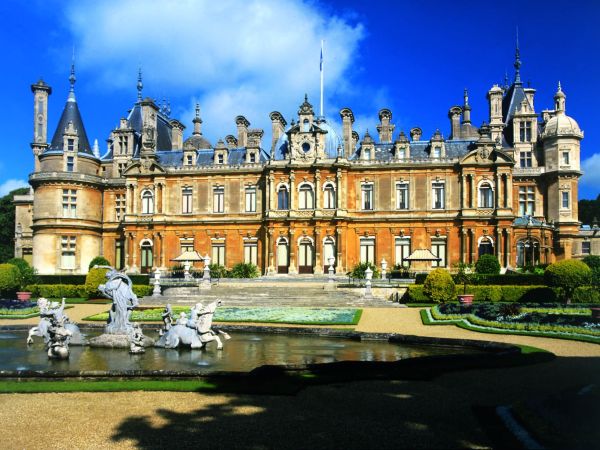 Buckinghamshire is rich in historic homes and gardens. Take a look here at some of the gems you can visit.
You could start your itinerary at Milton's Cottage, home to poet and parliamentarian, in 1665 in Chalfont St Giles. The house is now a museum with insights into the famous poet's life and there is a beautiful garden reflecting his writing. From there, head to Cliveden by the Thames and hear the scandals and intrigue that made it so notorious and beloved of the celebs of the day. The next day, discover Benjamin Disraeli's stately home, Hughenden, where he lived in Victorian splendour. It was also home to a secret map-making operation in the War. From there, continue on to Bletchley Park, home to the codebreakers of WW2, for a fascinating immersive experience in to the heroic effort to solve the Nazi's Enigma Code. Finally, enjoy the splendours of Waddesdon Manor and Stowe, both incredible places with awe-inspiring interiors and grounds.
This is just a taster of what's on offer in this 3 day tour. Find the full tour here.