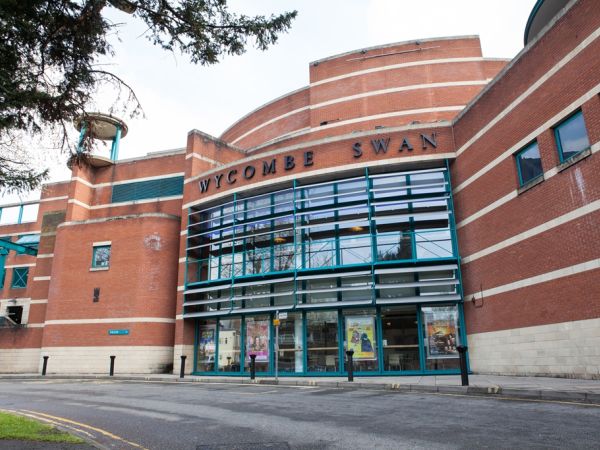 High Wycombe is packed with attractions, from shopping and dining, to exploring nature and learning about the town's history, here's a TOP TEN of the town…
1. High Wycombe is surrounded by beautiful woodlands and parks, many within in close walking distance from the town centre. Take a stroll around Wycombe Rye, a large area of flat grassland with the River Wye running through it. Featuring two expansive children's playgrounds, a Café and Boat Hire during the summer months. Wycombe Rye is also home to the Rye Lido, an open-air swimming pool – perfect for a day out in the sunshine.
2. Delve into High Wycombe's past with a visit to the Grade II listed Wycombe Museum, featuring special exhibits and artefacts highlighting the town's history from the 1600's and beyond. Wycombe Museum hosts regular events and workshops during school holidays, and with over two acres of historic woodland, their grounds alone are worth a visit.
3. No visit to High Wycombe would be complete without a trip to the shops. The centrally located Eden Shopping Centre is packed with all the essential high street brands including H&M, Zara, M&S and New Look, plus the town is dotted with independent boutiques on every corner, such as the ethereal Ruby Moon and the creative Craft Coop.
4. Wycombe Swan Theatre is a centrepiece in the town centre, and has a calendar packed with exciting musical, theatrical and entertaining shows, and is a regular venue on the circuit for high profile comedians including Jimmy Carr, a High Wycombe lad himself. The annual Christmas Pantomime is a much-loved classic, and places on the Wycombe Swan Summer Youth Project are much sought-after by local junior performers.
5. You'll never go hungry in High Wycombe with an endless list of dining options, featuring cuisines from every corner of the world. Head to Paul's Row, just off the High Street, and indulge in Noodle Nation's exquisite Asian fare, or to Bluegrass Smokehouse for some sumptuous American BBQ. Visit Historia Meze & Grill for a tasty Turkish feast, or indulge at the town's newest offering, Grounded Kitchen, for fresh bao buns, rice bowls and a taste of Korea. With over 50 eateries around the town, there's something for everyone to enjoy.
6. Housed in the prominent former St John's Church, Wycombe Arts Centre is a hub for everything creative locally, including live music, theatre, photography and art, and offers a wide variety of community focused workshops and events. In addition to hosting the renowned Bucks Art Week, their annual Jazz Festival is a popular date in the calendar, featuring an eclectic line-up of local musical performers and impresarios.
7. Coffee shops are a serious business in High Wycombe, with an array of venues in the town centre serving up unique mouth-watering treats. La Koco Coffee on Desborough Road specialises in premium Nigerian coffee & snacks, whilst the vintage wartime themed Air Raid Café & Tea Rooms in The Chilterns Centre boasts the best breakfasts around. The Front Room on Castle Street is also a firm local favourite, offering a selection of delicious freshly made pastries in their relaxing, foliage filled venue.
8. High Wycombe Escape Rooms is a must-visit for an entertaining 60-minute brain teaser. With 4 different themed set-ups, including 'Crazy Cat Lady' and 'The Last Testament', the escape challenges are suitable for all the family. Situated inside high street restaurant and ice cream parlour 'The Works', it's the perfect opportunity to give your mind a workout, before relaxing with a waffle cone or savoury crepe.
9. High Wycombe is a hub for late night revelry with regular live music and entertainment in venues and pubs throughout the town centre. Both Heidrun Tap Room and Mad Squirrel Brewery serve up a selection of excellent food & craft ales, whilst the unique Sosh Club in Frogmoor offers an impressive and extensive cocktail menu. Trilogy Nightclub is favoured amongst the younger crowd for its party vibe and club classics until 3am on the weekend.
10. Head to Hollywood in one of High Wycombe's TWO multi-screen cinemas. Both Cineworld in Eden Shopping Centre, and the Empire Cinema, just outside the town centre, feature all the latest blockbuster releases, special events and discounts for family entertainment.