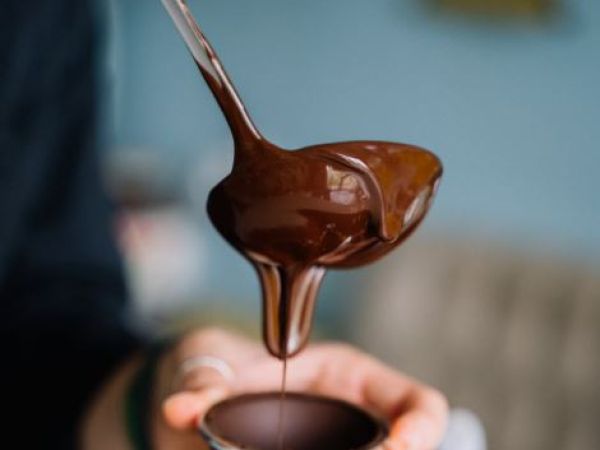 If you're a creative foodie, you might enjoy the chance to learn a new skill straight from the experts.
We all love chocolate but how about making your own? Auberge du Chocolat run workshops in Chesham where you can learn to temper, spread, colour, cut and pipe chocolate, as well as make the perfect ganache and chocolate treats.
Rumsey's Chocolaterie in Wendover and Thame makes handmade luxury chocolates for you to enjoy in their cafes' or to take home. They also offer chocolate making workshops and parties for chocolate lovers of all ages.
Or how about foraging for your own food? Wild Food Foraging Walks take you on a walk around Ouzel Valley Park teaching you to identify plants, flowers and mushrooms. You'll create a wild salad, some treats you pick up on your way and maybe make some wild garlic pesto.
You may not be aware that Bucks is home to several vineyards, breweries and distilleries. Daws Hill Vineyard and Chafor Wine Estate both grow and produce their own wines and offer tasting events so you can try before you buy and learn about the fascinating process of turning grape in to delicious wine.
If beer is more your tipple, then check out Malt the Brewery nestled in The Chilterns using natural ingredients and traditional methods; or The Chiltern Brewery the oldest independent brewery in Bucks; or Bucks Star Brewery in Milton Keynes which is a solar powered microbrewery pioneering a zero-waste drinks solution. All of them offer beer tours and tastings which make for a fun experience for beer lovers.
For those of you who prefer spirits, you will not be disappointed. Puddingstone Distillery is the home of award-winning Campfire Gin. Made in small batches all distillation takes place on site with all bottling and labelling done by hand. Griffiths Brother's Distillery creates award-winning cold distilled gin in a small village in the Chilterns in what was an old aircraft factory. Both run gin tasting events and tours.
And if that's not enough, how about a cocktail making experience? Currently available online, learn the art of mixology from Cocktailmaker in the comfort of your own home. The ingredients and any equipment needed are delivered to your door so you can follow along online, creating delicious cocktails for you and your family to enjoy.