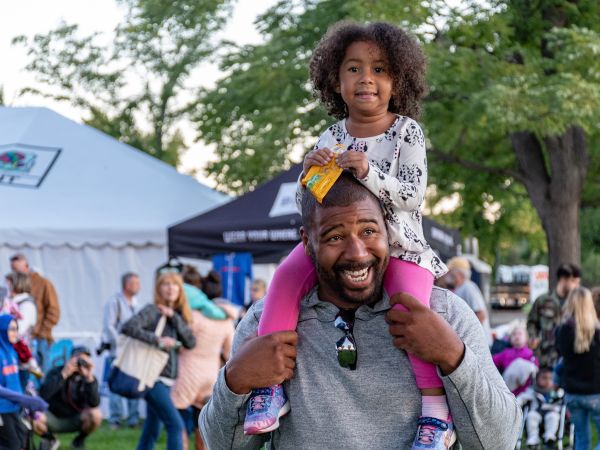 With so much pent up demand, this year's festivals and events are bound to be extra special so get your diaries out and get booking!
May
The Chilterns Walking Festival takes places twice a year (21st May - 6th June & 16th - 31st Oct) and celebrates the fantastic scenery, countryside, heritage, food and drink and local businesses which make up the Chilterns. It includes over 70 guided walks, events and activities so there's bound to something for you to enjoy.
The Chilterns Arts Festival, 21st - 27th May, brings the joy of live classical music to various venues across the region.
June
Humble Country Fayre is at the Claydon Estate 18th - 19th June where you can shop from 50 small businesses selling homewares, gifts and accessories. The Claydon Courtyard houses the Phoenix Kitchen and independent businesses, such as Corzo & Wood jewellery designers, all with the back drop of the magnificent Georgian Claydon House.
Waddesdon Manor has a whole programme of events this summer from outdoor theatre to its ever popular Colourscape art and light installation in July/August and Chili Feast in September.
Marlow Regatta, 19th June, is one of the multi-lane regattas in the British Rowing calendar, attracting a large entry from schools, clubs and universities from around the UK along with overseas crews who are preparing for Henley Royal Regatta.
WhizzFizzFest is inspired by Roald Dahl, a famous Buckinghamshire resident, and a celebration of everything children's literature. It's always packed with exciting new features and family friendly activities, taking place in Aylesbury town centre. We're hoping for news soon as to whether it is going ahead this year.
Bucks Art Weeks is taking place 12th - 27th June and is an annual event where 600 artists and makers from all over the county open their studios or hold exhibitions and events showcasing and demonstrating their work.
July
Glamp-Ridge from Big Top Events at Dean Farm Meadows is from 9th - 11th July is a mini festival with live music, catering, outdoor cinema and a silent disco, staying in your own luxury vintage boho bell tent.
Penn Fest has been bringing live music to the small Buckinghamshire village of Penn for 10 years now. This year's festival is taking place 23rd & 24th July and features Razorlight, Rag 'n' Bone Man and the Brand New Heavies amongst others.
The inaurgural Bucks Culture Open Weekend, 22nd - 25th July, is celebrating and showcasing the diverse range of culture and creativity in Buckinghamshire with tours, trails, music, performances, exhibitions and activities.
August
The Vache Baroque Festival runs from 28 August to 5 September with a varied programme of opera, dance and drama. Highlights include Bach and Milton: Paradise and Pandemonium, a dramatic reading of extracts from John Milton's epic poems punctuated with the music of J.S. Bach, and two staged performances of Handel's popular pastoral opera, Acis & Galatea. Contemporary dance group BirdGang Ltd are also performing to traditional Baroque dance music. Bring a picnic and make good use of the onsite bar for a delightful cultural evening.
Taking place on the Claydon Estate for the first time, the Towersey Festival, 27th - 30th August, is one of the biggest folk live music festivals in the UK and draws big names for a weekend of music, events, well-being classes and camping.
September
The Waterside Festival in Aylesbury is taking on a different format this year to help make it safer by spreading the festival over every Saturday in September. Saturdays in September by the canal will feature all sorts of family fun activities, including fishing, SUP racing, water polo, wildlife activities and boat trips.
Kop Hill Climb is a two day event celebrating the golden era of motorsport with both period cars and motorcycles once more storming the famous hill. Veteran, Classic & Exotic Cars and Motorcycles participate in the event. Booking is now open for hill run entries.
Just over the border in Oxfordshire, the Thame Food Festival is back on 25th and 26th September with food stalls from artisan producers, live demos, pop-up pub and gin garden, live music and children's activities.