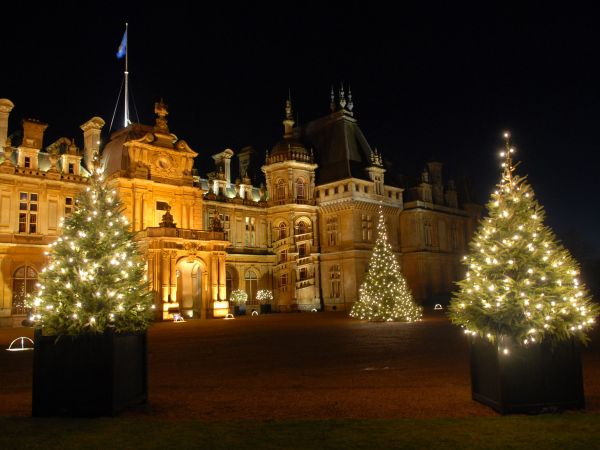 Waddesdon Manor has been wowing the crowds for years, with its glorious house and gardens surrounded by several popular beauty spots.
The phrase 'something for everyone' is bandied about a lot when it comes to describing attractions, but it could have been invented for Waddesdon Manor. After all, what better way for:
a couple to enjoy a romantic day out
the grandparents to take a gentle stroll
the kids to learn about history and play adventurer in the woodland playground
history buffs to get their fix amid the historical setting
animal lovers to take in the Aviary
those who enjoy a tipple to view the wine cellars and take part in wine tasting events
all ages to enjoy an afternoon tea in the cafe
Specifically, take a look at the following events and activities on offer in the coming weeks:
Plan your future at Waddesdon
Wedding Inspiration at Waddesdon is the must-attend wedding event for brides, grooms and their bridal parties seeking ideas and inspiration for their big day, whether at Waddesdon, or further afield.
The event, which takes place on Sunday October 30th, is a chance to meet over 60 of the region's finest wedding professionals committed to sharing their expert knowledge and advice.
Christmas at Waddesdon
No sooner will the Halloween decorations be stored away for another year than the Christmas decorations are brought out of the woodwork.
Waddesdon is of course famous for its Christmas activities and 2017 will be another year of memories. The Christmas period offers: