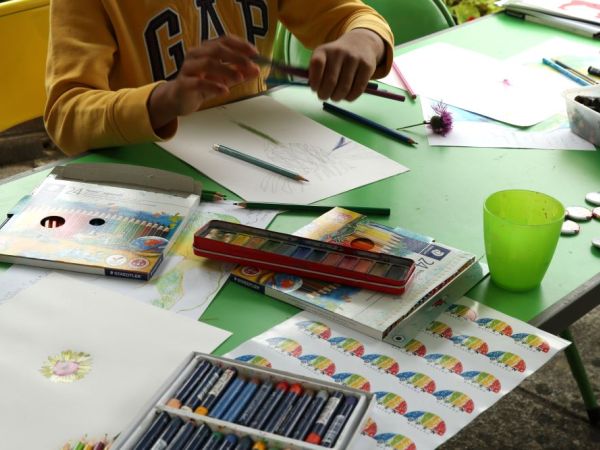 This event aims to showcase the breadth of creative and cultural venues and things you can do across the county.
Get ready to immerse yourself in 4 days of creativity and culture from July 28th to 31st as Bucks once again celebrates its 'Open Weekend'.
This year's topic of 'trees and green' was originally inspired by the Platinum Jubilee 2022 'Queen's Green Canopy' project. It will encourage people to engage creatively with nature, trees, green spaces, landscape, and their heritage. Activities are inspired by, or take place near, local trees, in woodland, parkland and other green spaces. This subject has inspired institutions, groups and individual artists to register their events as part of our collective celebration and activities are taking place across the county. You might want to join Discover Bucks Museum, Wycombe Museum, Garsington Opera, Chiltern Open Air Museum, Hughenden Manor, Buckinghamshire Archives or Milton's Cottage for their events. And there are lots of opportunities to discover something new, such as storytelling events, backstage tours at Aylesbury Waterside Theatre, painting with natural colours, walking tours around cultural content or photo walks, performances of songs to poetry readings – and much more. Combining cultural activities with being outside also gives this year's Open Weekend activities the potential to benefit residents' health and wellbeing.
Organised by Buckinghamshire Culture with the support of Buckinghamshire Council, Visit Buckinghamshire and the Rothschild Foundation, it will be a celebration of all things creative and cultural that Buckinghamshire has to offer. Details of what's happening, from creative workshops to walks, performances and open days, all linked to this year's topic of 'trees and green', can be found by clicking here or using the sidebar, where there is also a small selection of the events on offer.