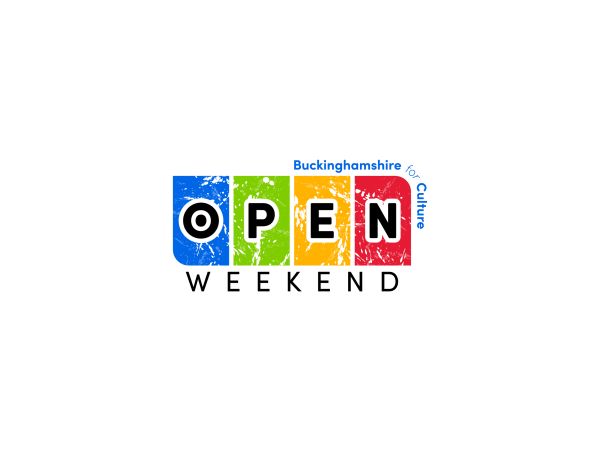 A weekend to celebrate the creativity of Buckinghamshire with talks, tours, exhibits, storytelling sessions and more.
The first ever Bucks Open Weekend is a celebration of creativity, culture and stories and includes over 70 events and activities across the county.
Organised by Buckinghamshire Culture in partnership with Buckinghamshire Council, it takes place from 22nd to 25th July and includes activities being run by Waddesdon Manor, Buckingham Town Council, High Wycombe Bid Co and many others. There are lots of opportunities to get involved and do something fun or creative!
Take a look at the full programme of events to find out what's happening and try something new this July. It could be a literary walk, a textiles workshop, a dyeing workshop, a webinar, a film or a story telling event. There are opportunities to hear stories told by storytellers, or to share your own stories.
The Story Stall will be visiting various locations during the Open Weekend – so come along to Discover Bucks Museum (22nd July), Bourne End Library (23rd July), Story Telling Festival on Frogmoor (24th July) or Chiltern Open Air Museum (25th July) to share your stories with local artists. They will be collecting people's stories of happiness using Story Postcards and through conversations. If you want to stay home, each artist is designing a story-themed activity, all downloadable as part of the Summer of Stories Story Pack.
It is hoped that this will become an annual event, so take a look at what's on, join in and enjoy a wonderful summer of creativity!