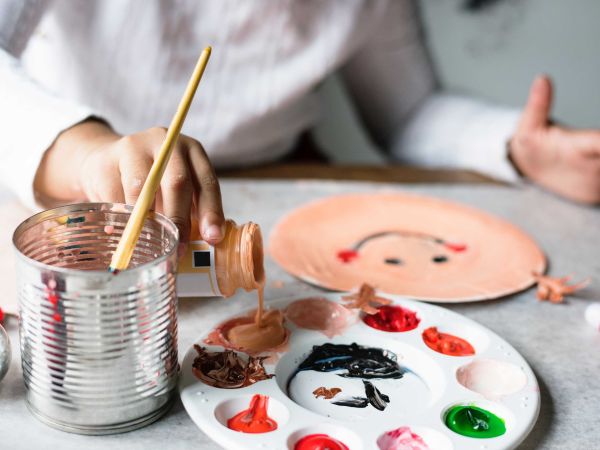 There are a variety of brilliant workshops in Buckinghamshire that you can take part in. From flower arranging to jewellery making, there is something for everyone. Whether you want to polish up your skills or learn something new, here are all our favourite workshops in the area.
Howe Farm Flowers – Flower Mornings
Howe Farm in Dorton grow their own beautiful flowers on site where you can pick your own, buy hand tied arrangements from the shop or take part in one of their 'Flower Morning' workshops. At the workshop you will be welcomed with refreshments and a short talk about the flowers before heading over to their field to cut some yourself. Amber will demonstrate how to arrange your flowers before you have a go doing it yourself. Flower Mornings cost just £60 and start at 9am and conclude at approximately 12pm. Keep an eye out for their 'Grow Your Own Cut Flowers' workshops too.
Claydon Courtyard
Claydon Courtyard is the bustling and creative heart of the Estate. It's a hub for events, arts and crafts and is the home to many shops and businesses, including creative duo and good friends, Corzo and Wood. Violeta and Sarah both share a passion for designing and creating silver jewellery which can be seen throughout their wonderful workshops. In the sessions you will be taught how to design and make your own pieces including, rings, bangles, bracelets, earrings, cufflinks and tiaras.
Queens Park Art Centre
Queens Park Art Centre is the hub, heart and home of the arts in Aylesbury Vale. Every week Queens Park offers more than 100 workshops in the creative and performing arts. Workshops include woodcarving, pottery, belly dancing, creative writing to name a few. Anyone can take part in these workshops from children to adults, beginners to experts.
Candle by Events
How about making a beautiful candle with your own choice of scent? Candle by Events run candle making workshops and parties from their Marlow workshop or you can be sent a kit and follow the instructions online.
Easely Does It
If you're a budding artist or would like to give it a go, then Easely Does It offer painting sessions with all equipment provided so you can create your own painting in a relaxed and fun environment.
The Petals Studio
Join artist Pooja Kapoor from The Petals Studio to learn how to paint floral watercolours with a delicious snack lunch and drink from Hawykns by Atul Kochhar on Saturday September 19th in the restaurant's garden.
Freya Jones – Spinning and Fibrecraft
At Freya Jones' studio, which is based just outside of Stoke Mandeville, you will find a huge range of materials that you can get creative with. On Freya's courses and workshops you can learn the ancient art of Spinning and Weaving but with a modern twist. There are a variety of courses you can take part in, from wet felting to weaving tea towels – this makes a perfect gift to someone or a day out for yourself to learning something different.
Bucks Craft Guild
At Bucks Craft Guild, also at Layby Farm in Stoke Mandeville, you can meet and watch demonstrations from the best designers and makers in Buckinghamshire. All year round they provide the opportunity for you to see and learn about the process and artistic creative journey. Take a look at the events running throughout this year on their website.
For something completely different and unique take a look at Visit The Chilterns 'Meet The Makers' videos.