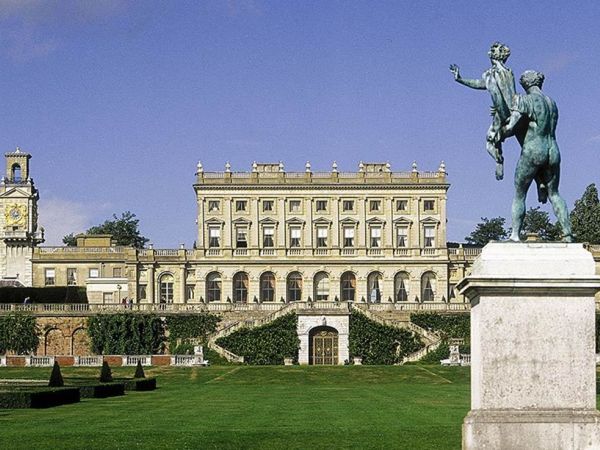 We are lucky enough to have a variety of stunning stately homes, historic houses and must-see manors in Buckinghamshire and The Chilterns. If you are staying in the county for the first time, it is a must that you visit at least one of Buckinghamshire's manors and discover their intriguing past. From scandalous pasts to wartime secrets, each Manor has a fascinating history to be discovered.
Waddesdon Manor
Waddesdon Manor is the most well-known manor of Buckinghamshire. This 16th-century French chateau is managed by the Rothschild Foundation and sits in the heart of Waddesdon town. The Manor was built by Baron Ferdinand de Rothschild between 1874 and 1855 to display his collection of arts. It is still home to an expanded collection of paintings, sculpture and decorative arts for the public to see.
Once you have got your breath back from your first sight of the beautiful manor, you can enjoy many different activities and things to do around the grounds. Walk the gardens and visit the aviary which is full of tropical birds or enjoy a traditional afternoon tea in the Manor Restaurant. Throughout the year there are exhibitions and festivals to enjoy so keep an eye out on Waddesdon's or our website for upcoming events.
Hughenden Manor
Hughenden Manor in High Wycombe was once the country home to Victorian Prime Minister, Benjamin Disraeli - who was said to be Queen Victoria's favourite prime minister. When visiting the manor you are able to stroll through the rooms Disraeli once called home and get an insight into his private life. Hughenden' s Second World War Exhibition reveals secrets about its wartime past including an ice house bunker and why Hughenden was high on Hitler's hit list.
With over 680 acres to explore, this is a fantastic chance to see the very best of the Chilterns countryside. Whether it is a long walk, romantic picnic or taking the kids through a woodland trail – this a perfect chance to experience Buckinghamshire's very best wildlife and nature.
Stowe House
Not only should you visit Stowe House for its beautiful exterior but to learn of the scandalous past that happened inside Stowe's walls. This stunning house was built in the 18th century by the Temple-Grenville family who wanted to create a landscape filled with temples, the most lavish of those temples being Stowe House. The family's scandals and debt meant the house was close to demolition but was saved by Stowe School in 1923, which is a very popular and prestigious school till this day.
The Stowe House Preservation Trust have been looking after the house since 2000, you can explore the house by taking part in one of their guided tours or, visit the museum and exibition. Throughout the year they host unique events, like one of their most recent which was extremely popular - Stargazing at Stowe.
Cliveden House
Another house with a scandalous past is Cliveden. Built in 1666 by the 2nd Duke of Buckingham as a gift to his mistress, the Grade I listed stately home now has 350 years of power, politics and parties. You can learn more about Cliveden's past with their guided tour. This gives you a chance to see some of the most intriguing rooms enjoyed by the likes of Winston Churchill, Charlie Chaplin and the Queen Mother.
Not only can you explore Clivedenhouse and grounds, you are also able to stay in it's 5 Red Star award-winning hotel.
Bletchley Park
Now a vibrant heritage attraction, Bletchley Park was once the top-secret home to the World War Two Codebreakers. By visiting Bletchley you can step back in time to experience the stories and achievements of the men and women who worked there. You are able enjoy the beautiful grounds and building with an interactive guide where you will can visit the restored code breaking huts and be immersed in atmospheric exhibitions and galleries.
Not known to many, but Bletchley Park is a place of important history as it is the birthplace of modern computing which has shaped life as we know it today.
Bletchley also has a long list of events throughout the year which you can discover on Visit Buckinghamshire's or their 'What's On' page. From themed cream teas to a classic car rally, there is something for everyone at Bletchley park.