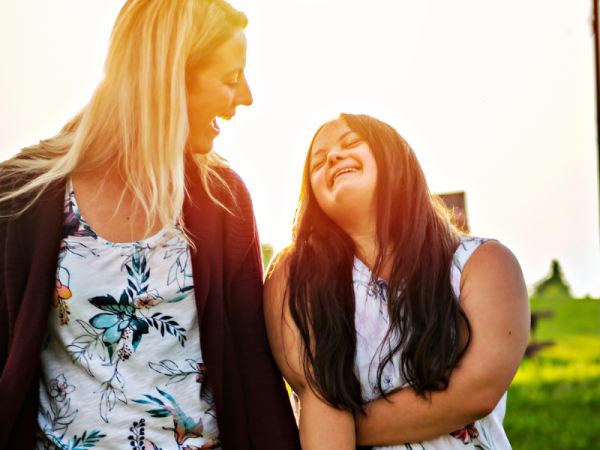 Living, learning, and playing with autistic children can be challenging both for them and you! Looking for somewhere to take the kids that doesn't break the bank or the sound barrier? Here are a few suggestions of places to visit that are perfect for all the family to enjoy equally.
Thomley was conceived in 1997 by parents of children with autism and complex needs. Many of these families felt excluded from mainstream leisure facilities and wanted to create a safe, fun, and inclusive place to spend time together. Somewhere the staff and other visitors would be understanding and supportive, and everyone would be welcomed. In 2001, it was formally registered as a charity enabling the founder members to actively campaign for funds and donations to make sure that Thomley became sustainable.
Set on a beautiful 9-acre site, fully enclosed in the countryside. They have a soft play area, two sensory rooms, an art room, and an imagination room where you can become a superhero. Playrooms, a music room, a construction room, open soft play and a teenage den. Outside there is a climbing fort to enjoy, you can build a sandcastle or ride a bike around their 1km track. There is also a café in the pavilion serving hot and cold food, plus there are lockers to leave your things for the day. A lovely eating space that over-looks the field. Fully accessible toilets with ceiling hoist, wet-room and adjustable equipment. A perfect family fun day for all, plus they now have accessible camping pods so families can stay and continue the fun.
Discover local history on your doorstep! They have a rooms available for anyone who needs a little 'quiet space'. The exciting new galleries are packed with objects to delight and amaze. Discover the story of Bucks people and landscapes from 200 million years ago to today. You can see tudor wall painting, Georgain pottery and paintings, a sewing exhibition and the Roald Dahl Children's Gallery – open on Saturdays and Bucks school holidays. Outside there is a Victorian walled garden with seating. At the moment you can experience Roman busts and a fun summer science festival.
Little Chalfont Nature Park is in the heart of the Buckinghamshire village of Little Chalfont and within the Chilterns Area of Outstanding Natural Beauty. It has been created from the original preserved natural grassland and woodland by the village community. It is owned by Little Chalfont Charitable Trust and run by Little Chalfont Parish Council. Although a mere 4.6 acres, Little Chalfont Nature Park contains a rare wild flower meadow, old woodlands and relics of its past as a farm, cherry orchard and pits for extracting clay to make bricks. There's marked paths, a place for picnics, and a story-telling arena. As well as being a tranquil oasis in which to relax and contemplate, it's also an excellent place for children of all ages to learn about the natural world. Open to visitors from dawn to dusk all the year round.
Odeon host autism friendly screenings one Sunday morning each month at over 90 UK cinemas. Their screens have house lights on throughout the film, lower audio volume, no advertisements and the cinema doors are opened early so guests have time to arrive and get used to their surroundings. Check on the website to see what is available where, if nothing showing locally you can contact their Disability and Accessibility Helpline who will help further. You can also use your CEA card to qualify for free carer entry.
Enjoy 2 hours of sensory play sessions where children aged 0-5 years can explore inside and outside at this fantastic sensory centre in Holmer Green. It includes three themed sensory rooms and a much loved sensory garden. The centre has been designed by their Early Years Practitioner with a focus of promoting child development through sensory play and offers a variety of activities suitable for babies and children aged 0-5 years. The Magic Room is suitable for babies up to 4 years of age and can hold a maximum of 4 adults and 4 children per booking. The Jungle and Underwater Room is suitable for babies up to 2 years of age and can hold a maximum of 3 adults and 3 children per booking. The Sensory Garden offers a variety of sensory experiences and themed tuff trays in a safe enclosed space designed for children walking up to 8 years of age. There is also a Cosy Room for snack-time.
Just nudging the Bucks border is this adventure playground. TVAP are a charity supporting children and adults with all types of special needs, however mild or profound, their siblings and parents and carers. Their specialist indoor and outdoor play, recreational and learning facilities, are available to all children, teenagers and adults with special needs, whether they have a physical or learning disability, a sensory impairment, behavioural difficulties or autism, or whether they are socially disadvantaged or unable to make meaningful use of alternative mainstream provision. They provide unique support to its users, siblings, families and carers, including respite and advisory services.The playground is open to people with a special need and their families throughout the year. To keep the environment appropriate for everyone they limit numbers and so booking is always essential. For families of children with special needs they suggest a contribution of £10 per child, siblings under two come in for free, as do parents and carers.