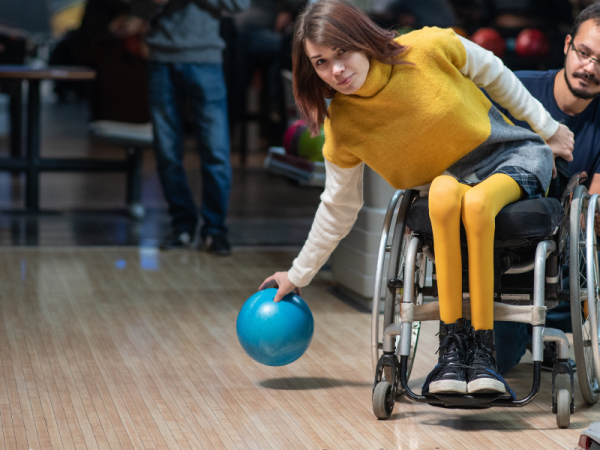 In 1944, at the request of the British Government, Dr. Ludwig Guttmann opened a spinal injuries centre at the Stoke Mandeville Hospital in Great Britain, and in time, rehabilitation sport evolved to recreational sport and then to competitive sport.
On 29th July 1948, the Stoke Mandeville Games organised by Dr Guttmann began - the first ever paralympic competition for 16 archery wheelchair athletes; over time as more countries and athletes joined this became the Paralympic Games which first took place in Rome, Italy, in 1960 featuring 400 athletes from 23 countries.

From these humble beginnings the games have grown into what we know today, taking place every 4 years in the same cities and venues as the Olympics. Over 4000 athletes take part from 162 countries. The word "Paralympic" derives from the Greek preposition "para" (beside or alongside) and the word "Olympic", meaning that Paralympics are the parallel Games to the Olympics and illustrates how the two movements exist side-by-side.

Our accessibility strategy as a County is one that we are too proud of, as more and more communities, businesses and places of interest take up the mantle and make conscious changes in all aspects operationally, to showcase a higher understanding and demand for accessibility. We will be featuring some of these over the coming weeks from days out to dining, sports to hotels. The accessibility torch is shining bright!
Latest news - there have been some big announcements for Active Travel over the spring and summer months in 2023, with the opening of St. Peter's Greenway, the Platinum Way and the resurfacing of the Canal Towpath all in Aylesbury. Aylesbury and High Wycombe have also seen the introduction of eBikes. There are 25 e-bikes available for public hire across the towns through the Zipp Mobility app. Bucks Council have also launched an interactive active travel map which you can access here. Plus there is an accessibility guide to Aylesbury on the AccessAble website.