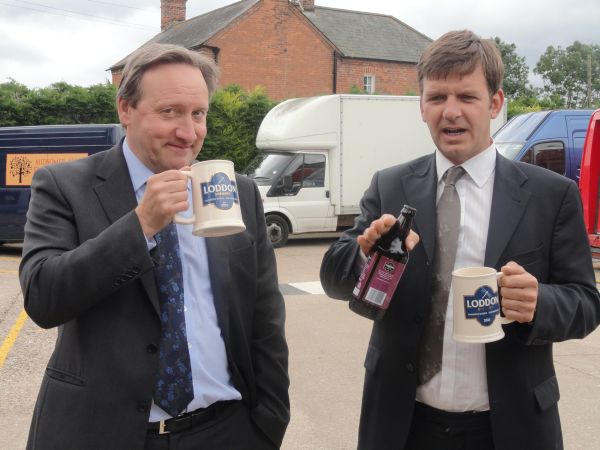 Here are our 10 favourite facts of things you may not know about the hit TV series, Midsomer Murders.
At Rumsey's Chocolatier in Thame they have created a very special Midsomer Murder recipe - The Barnaby Bun. Inspired by of course Detective Barnaby himself, you can enjoy the bun after taking a tour around the town of Thame.

The Loddon Brewery in Buckinghamshire starred in the 'Night of The Stag' episode. To commemorate this, they brewed a beer called 'Night of the Stag' which is available to buy in their shop or online.

At The Argyll Pub in Henley you can pull your own Midsomer Pint! Used in the 2006 episode 'Last Year's Model' you can step behind the bar and have a go at pulling a pint of their 'Midsomer' brew – make sure you get a photo!

It is rumoured that the Prime Minister David Cameron, Sharon Stone, Joan Collins and Johnny Depp are all fans of the series.

It is one of the most popular drama series on television, being shown in over 200 territories worldwide and ratings have never dropped below 6 million.

Orlando Bloom, Suzi Quatro and Jenny Agutter are among the many famous faces to appear as characters in Midsomer Murders.

Sir Steve Redgrave, Olympic rowing gold medallist appeared as himself in the episode 'Dead in the Water' filmed at Henley Regatta in July 2004.

A cricket bat, a fire iron, a saucepan, a faulty microphone, a doped horse, a pitchfork, liquid nicotine, toxic fungus, a drinks cabinet, a plough, a hammer, hemlock, vintage claret, bottles of relish, a poisonous frog, a hatpin, and alien abduction are just a few of the murder weapons or implements that have been used in the series.

The original title for the series was 'Barnaby'.

The Killings at Badger's Drift, Midsomer's pilot episode attracted an audience of 13.5 million – making it the highest-rating single drama of 1997.