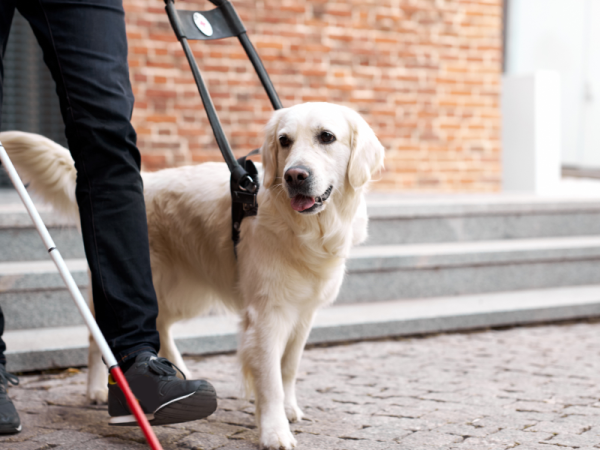 We have some fabulous places right here in Bucks where you can be assured of a great day that meets your individual requirements without compromising your fun. From history to literature, trains to animals – whatever your passion, there is something here for everyone.
From modest beginnings in the late 1940s at Stoke Mandeville Hospital, Professor Sir Ludwig Guttmann encouraged wounded veterans to play sport as an aid to rehabilitation from spinal injury. This led to local competitions, to the Stoke Mandeville Games, and to the Paralympic Games which today attracts national and international public support and interest. Widely acknowledged as the birthplace of the Paralympic movement, the Heritage Centre at Stoke Mandeville Stadium celebrates and explores this unique status. Entry to the museum is free and you can discover the life and work of Professor Sir Guttmann, how wheelchair sports developed, learn about the journey from the Stoke Mandeville Games to the Paralympic Games and explore the different Paralympic Ceremonies. Open Mon - Tues 12.00 - 18.00, Wed - Sun 10.00 - 18.00. Free entry. Stoke Mandeville Stadium, Aylesbury HP21 9PP.
Nestled in beautiful medieval market town of Old Amersham is the local history museum. Housed in part of a 15th century hall house and a 19th century building with a new extension which includes seven public rooms and a herb garden. The museum displays a social history collection, which includes photographs, documents, objects and oral histories. They have a regular programme of events including talks and walks. History really comes to life at this museum! A must visit gem of a place, right on our doorstep. The ground floor of the museum is fully accessible, and whilst access to the first floor is limited to only part of the museum, there is information on exhibits is provided on the ground floor. The on-site toilet facilities are accessible, and the museum has developed more multisensory interpretation in recent years, with many more opportunities to touch introduced, particularly with the Tudor resources and the garden. Open Wed - Sun 12.00 – 16.30. Please refer to website for prices. 49 High Street, Amersham, HP7 0DP.
Take a nostalgic step back in time when you visit Bekonscot which is the world's oldest and original model village. It first opened in 1929 and now spans 1.5 acres with over 200 buildings, 3,000 inhabitants and 1,000 animals! It comprises of seven little towns showcasing life in the 1930's, the biggest being Bekonscot Town. Each town has its own individual character, residents and features. You can see working coalmines and castles, farms, docks, cable cars and racecourses, there is even and aerodrome! Since it opened over 15 million visitors have enjoyed the timeless vision and creation designed by Roland Callingham. The Foundation continue to run the village as a charity who have to date donated over £5.5 million to various (mainly local) charities. All of the facilities are fully accessible to wheelchair users (except the elevated walkway). Disabled toilets are available near the delightful tearoom, and they have two wheelchairs available for free hire which can be pre-booked (or you can ask at the Entrance for availability). Open daily 10am-17.30. Last admission is 16.00. Book via the website. Please refer to website for prices. Warwick Road, Beaconsfield, Buckinghamshire, HP9 2PL.
If you know your history, you will know the Enigma machine (if you are not up on your WW2 history, or moments that change time, you will certainly have heard of the film The Imitation Game)! During WW2 Bletchley Park was vital to the Allied victory being home to the extraordinary Alan Turing and his colleagues - men and women who were our codebreakers. Whilst it was top secret at the time, it is now a vibrant heritage attraction with interactive displays, museum collections, immersive films and recreated WW2 rooms to take you on a journey through history. Bletchley is the birthplace of modern computing. Discover more about its rich past and brilliant minds and complex machinery that changed the outcome of WW2 as you explore beautifully restored historic buildings. They have thought of everything to make Bletchley Park fully accessible - step free access, dedicated disabled parking, ground level exhibitions (ramps and a disabled lift), multi-media guide (BSL and audio), sound enhancement systems, free wheelchair hire, assistance/guide dogs welcome, Sunflower lanyards. Open daily 09.30-17.00 Last admission is 15.00. (Summer hours). Please refer to website for prices. The Mansion, Bletchley Park, Sherwood Dr, Bletchley, Milton Keynes MK3 6EB.
Based on the outskirts of Quainton near Aylesbury, this is a working steam museum and heritage railway occupying 25 acres of beautiful countryside. There is a large museum full of railway artefacts of all sizes. Steaming Sundays (April-October) are when visitors can enjoy steam train rides, visit the Railway Museum, miniature and model railways, plus the Visitor Centre is open too, along with the cafe and gift shop. They also run Special Events such as a Day Out With Thomas, Peppa Pig days, steam galas, vehicle rallies and Panto Express with Father Christmas. The Railway Café and gift shop inside the Visitor Centre are open Monday-Friday 9.30am-1.30pm with no entry ticket required. There is full wheelchair access across the site with disabled parking next to the entrance. The Visitor Centre has full access with only a ramp (no steps) onto the concourse and there is a modern bridge with a ramp one side and a lift the other. Heritage carriage doors are not wide enough for a standard wheelchair, therefore, wheelchair users (and the rest of their party) can go into the brake van at the rear of the train. Dogs welcome. Open Sundays 10am-5pm Apr-Oct, and Monday-Friday for the Railway Café all year round. Please refer to website for prices.Quainton Road Station, Station Rd, Quainton, Aylesbury HP22 4BY.
Odds Farm is a great family days out, lots to do and see! You can meet pigs, goats, cows, sheep plus many more! There are animals in the barn and outside in the paddocks. Take a train ride around and enjoy the beautiful countryside and see the animals roaming free. Big play area for the kids, plus the sand area. Take a ride in a mini-jeep, watch at milking time. Play a round of mini-golf (we tried this and it is lots of fun!). Fab coffee bar, ice-cream parlour and Marmalade's Tea Rooms where you can grab a tasty bite to eat. They have one wheelchair available foc, 3 blue badge parking spaces. The walkways are completely accessible, and the guide is available in large print. All areas are well lit with push button doors. The Welcome/Pay Booth are low with glass screens that can be partially opened to aid lip reading and visitors with visual impairment. Open daily Mon to Fri 10am-17.00, 9.30 weekends/bank holidays. Last admission is 16.30. Please refer to website for prices. Wooburn Common, Wooburn Green, High Wycombe HP10 0LX.
Take a visit to the Roald Dahl Museum in Great Missenden and you can come face-to-face with Fantastic Mr Fox along with many other of your favourite characters such as Matilda! Visit the famous Writing Hut which is the birthplace of Roald's creations.
Discover more about his real-life experiences which manifested into stories which have mesmerised children and adults across the globe. There are three fabulous fact-packed and fun galleries with lots to do, see and make. This museum is dedicated to creativity, writing, and reading all inspired by the creations of Roald Dahl. All areas are fully accessible and step-free. Two fully accessible toilets. Wheelchair available foc. Hearing loop and audio transcripts available and BSL throughout the entire Museum via the Signly APP.
Open daily 10.00-16.30 Closed Mon/Tues/Wed. Please refer to website for prices.81-83 High St, Great Missenden HP16 0AL.
Managed by the National Trust, Hughenden Manor is best known as the country home of Victorian Prime Minister Benjamin Disraeli, and more recently as a top-secret map making facility in the Second World War. However, its history stretches back almost a thousand years before either story. Experience Victorian life as you browse personal items of Disraeli who lived here from 1848-1881, enjoy the vast gardens based on the original designs of Mary Anne Disraeli (there is a nature trail, beekeeping, woodcarving and much more). Enjoy interactive displays in their icehouse bunker, explore it's secret WW2 past and discover why it was high on Hitler's hit list. There is also a café and shop so you can plan your day around what there is to see and do. Step-free routes available, wheelchairs available for hire. Ramp access to the main house and accessible toilets available.Open daily Manor – 11.00-17.00, Garden 10.00-17.00. Please refer to website for prices. Hughenden Manor, Hughenden HP14 4LA.
For over 135 years the Trust has been providing forever homes to the nation's horses, ponies and donkeys. Originally started in 1886 to give care to over-worked Cab horses, it has been in Speen since 1971 set in over 200 acres of beautiful Chiltern countryside. They now provide care to over 130 ex-military horses, police horses, working horses, rescued horses and more. This is such a lovely place to visit and spend a couple of hours visiting the equine guests and discovering more about their fabulous work. There is a tearoom (with accessible toilets) and a WW2 exhibition. It is all completely flat so easy to navigate and explore. Open Thurs/Fri/Sat/Sun 13.00-16.00 (Entry time and must be pre-booked).Please refer to website for prices. Slad Lane, Princes Risborough, HP27 0PP.
Nestled in the Chiltern Hills is the beautiful gothic Rothschild house and gardens of Waddesdon Manor. This renaissance-styled chateau was built by Baron Ferdinand de Rothschild in 1874 to entertain his fashionable guests and to host his collection of fine art. Waddesdon is a perfect day out to explore history, gardens and collections with many changing exhibitions talks and tours. Whatever season you wish to visit in, it comes to life! Christmas is a very magical time to visit but it is equally memorising all year round. You can visit the Gardens, House, Wine Cellars, Coach House Gallery, Aviary, Woodland Playground, Power House, Manor Restaurant, Stables Café, takeaway food and drink and the Gift & Wine shop.The team have really thought through their accessibility from hearing and sight impairment to those with mobility issues. In fact there is so much there is a dedicated page to help plan your visit. Not content with accessibility toilets, ramps, lighting etc – they have taken time to think through the visitor's journey from every aspect! Open Wed/Thurs/Fri/Sat/Sun – 11.00-16.00 House, 10.00-17.00 Grounds. Please refer to website for prices. Waddesdon, Aylesbury, HP18 0JH